Connect to our TEST database
To help you evaluate easyGen we have set up a online test database on our MySQL server, you can use this to create some test reports for yourself and see how quick and easy, easyGen really is. If you have not purchased a License for your copy you can use the evaluation project to create 1 page projects for 14 days then you will no longer be able to export pages. If you do not have access to a PHP server or would like to use ASP Click Here for instruction on how to set up the Access Database.
Getting Started
Connect to the Internet, you need to have a internet connection open to do this.
Open the Evaluation project by clicking on it from the start page. Then from the top menu bar click on Project and then Data Source Manager.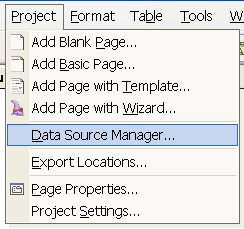 Then click on Add when the Data Source Manager Wizard opens.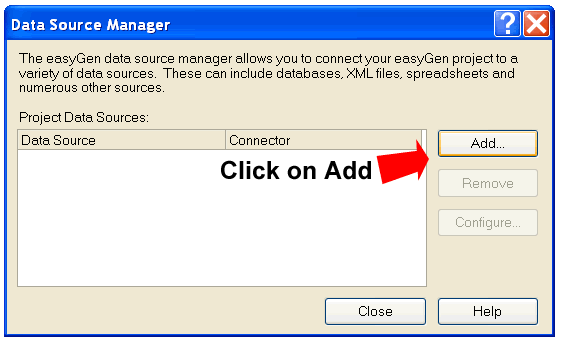 Choose MySQL then click on Next>>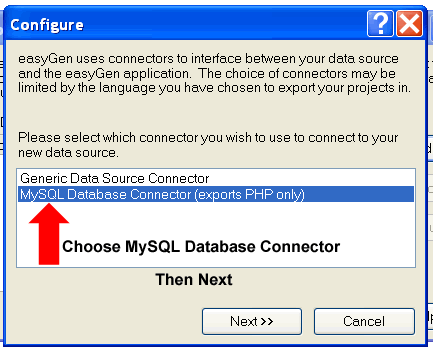 Fill in the box's as follows:-
Server: ns1.easygen.com
Username: easyuser Password: easyuser
Database: easytest_01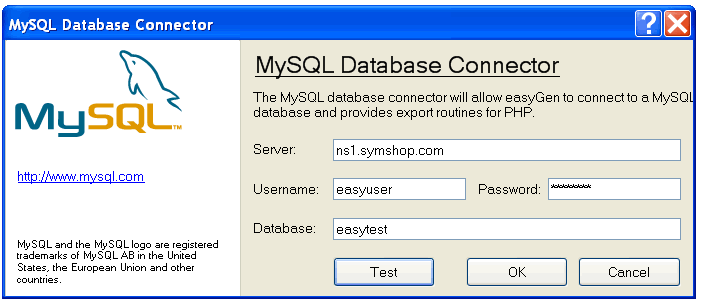 When you've entered this you can test the connection by clicking on Test and you should get this:-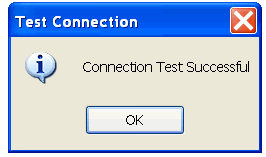 If you don't get the Test Successful notice you've done something wrong, which will be either not connected to the internet or you have not entered the information correctly in to the box's above.
If you do get the "Test Successful notice" OK it and OK the Wizard, that will then bring up the final configure, follow the instructions below then click OK and that is how simple it is to make a live data connection using easyGen.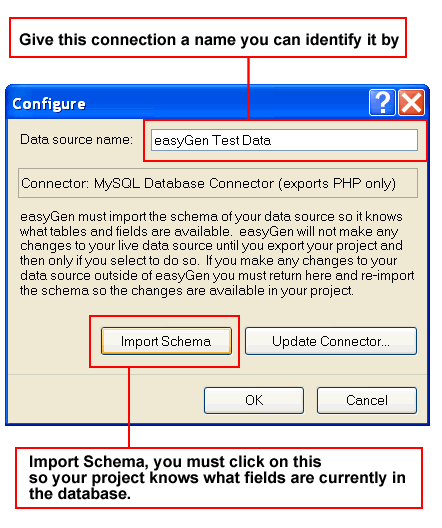 NOTE: For obvious reasons you will not be able to add data to this database you will only be able to create reports and use the data to evalute easyGen.
You can now use the report wizards and produce a PHP script page. Also remember your web hosting company must allow PHP scripts or your pages will not display, if you are wanting to test using ASP you can use the Access Test Database enclosed in the access db folder which you will find somewhere like C:\Program Files\Symbiant\easyGen\access db in this folder you have a test database and a blank one which you can use to create your own project from.
To use ASP Click Here for instruction on how to set up the Access Database.